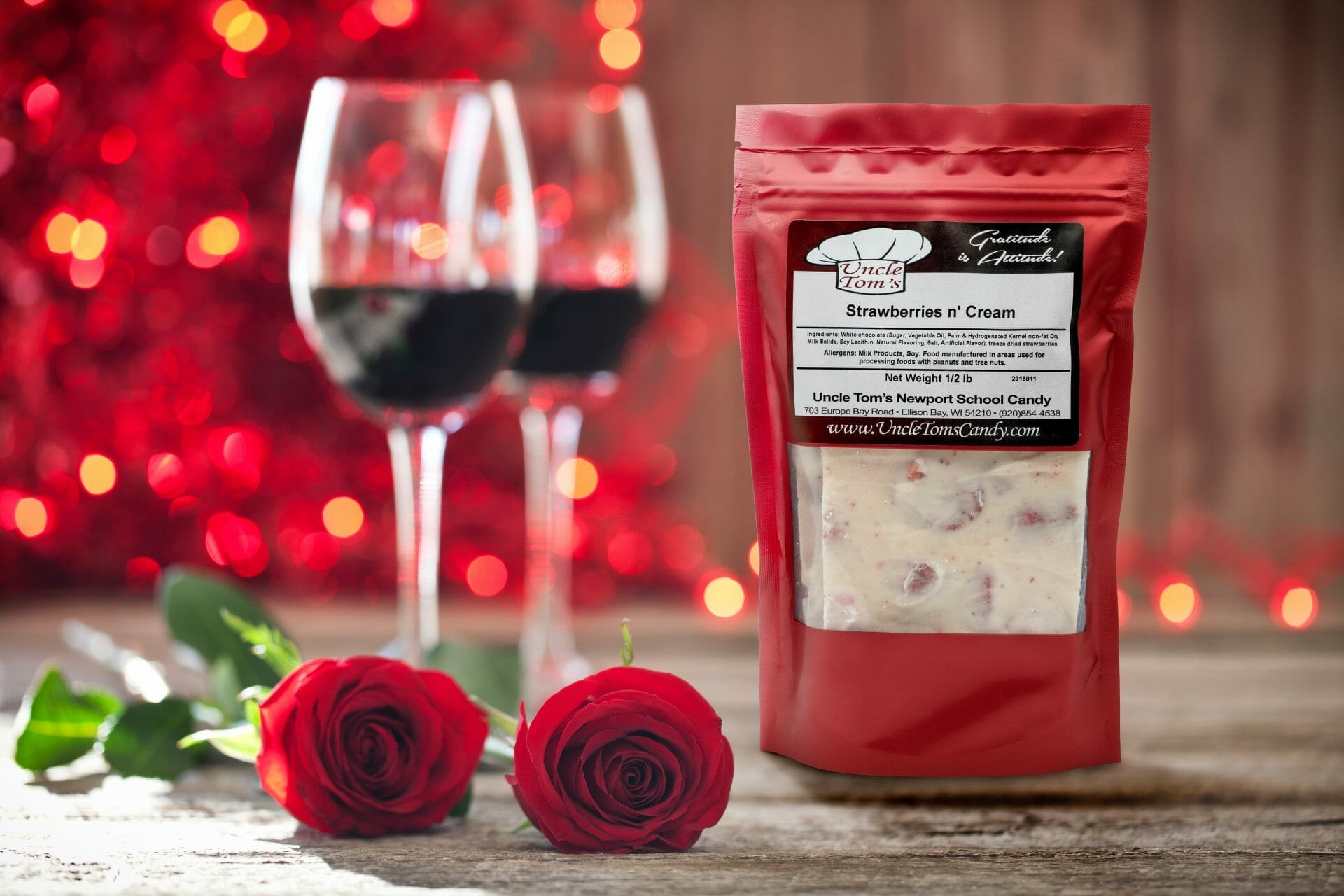 Uncle Tom's Valentine's Day Box
Uncle Toms brings back, by popular demand, Strawberries n' Cream chocolate bark for Valentines Day.
Now through March 1st, this delicious offering of our decadent white chocolate recipe and organic, freeze-dried strawberries will be available both in the store and on-line. Strawberries n' Cream will be sold in individual 1/2 pound packages and within customizable holiday gift boxes. Don't miss this opportunity to gift one of the most delicious, gluten free Valentine's Day chocolate offerings in the country! Available while supplies last!